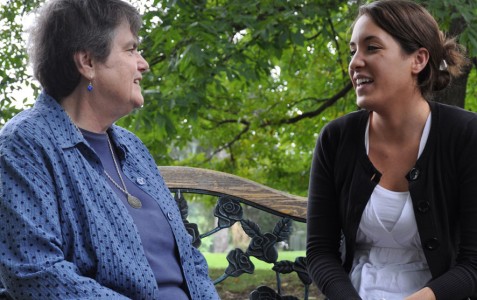 Spiritual Director
Do you know what a Spiritual Director does? Did you ever seek spiritual counseling? In this video Sister Bernadette Claps talks about her transition from work as a licensed social worker to her current ministry as a Sister of Bon Secours providing spiritual direction to others at the Retreat and Conference Center at Bon Secours in Marriottsville, Maryland, near Baltimore.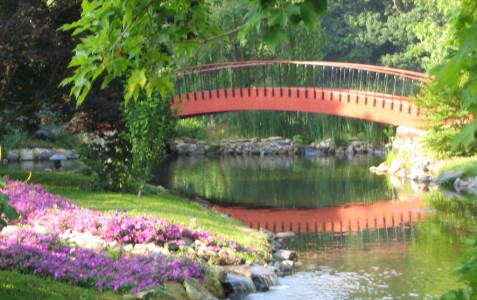 Spiritual Director and Retreat Director
Spiritual Direction and Retreat Ministry
Did you ever help someone to develop their relationship with God? And in doing so you listened intently to what was shared? You may also have responded to their questions with suggestion for how to recognize God's movement in their life. Did the person seek you out?
Some sisters find that others seek them out to talk about how God is working in their life.  And eventually they feel attracted to the ministry of spiritual direction. This ministry is all about "listening" to another person to help them recognize and discern how God is present in their life, and focusing on that person's own "experience." Having a kindred spirit accompany us on our faith journey as followers of Jesus and with all of life's questions and challenges can be a real gift! And, if you are discerning God's purpose in your life spiritual direction will be important. What is God asking of me?  Who is God calling me to be?  What is God calling me to do with my one and only life? Good questions to have a conversation about with a spiritual director! 
Being able to step aside from your busy schedule and life to make a retreat given by a retreat director helps you to listen to what God is calling you to do, and to see better how God's been acting in your life – it can be a time to become anchored in your relationship with God.  If you are discerning God's purpose in your life we invite you to come and make a retreat – to listen to what God is calling you to do! Participate in daily mass, experience a Peace Garden and walk a Labyrinth, finding the joy within you
Spiritual directors are trained to be a spiritual companion. Could God be calling you to use your gifts as a spiritual director?
.