Hello!
To help  you in making a choice about a ministry we ask that you first spend some time in personal reflection and prayer focusing on who you are, the gifts you have to bring to ministry, and what you are passionate about.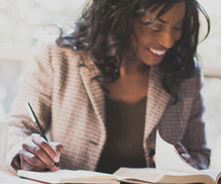 To begin, use the reflection within Becoming A Sister that gives you the opportunity to reflect on your personal journey in life so far.  Spending  time with these questions especially those about your personal traits and how you have used your gifts and talents will help you to see how your gifts and past experience help to shape your decisions today.
There are also online self-assessment tools that provide you feedback based on your answers on career choices that best align with your responses.
For your further reflection here are some personal  characteristics that fit a person considering religious life:
love of God and others
interest and ability in being of service within the Catholic Church
desire for prayer and sharing faith
concern for people who are poor, suffering, vulnerable, or dying
generosity of heart and wholesome attitude
openness to the Spirit and willingness to grow
ability to relate well with others
Catholic women generally between ages 18 – 50 and free of marriage bonds
good physical and emotional health
After taking time for personal reflection please fill out the online form here and our vocation director will contact you to lend her support!