Our vocation unfolds over the course of a lifetime. Sure, there is a specific point at which someone decides to be married, to commit oneself to religious life or to live as an intentionally single person. However, the events leading up to such a decision begin much earlier. God chose for us to be born in a particular place, at a certain time in history, with a specific family. God cares about all those details that shape who we are.
We invite you to pause here from time to time and reflect on your own life story.
There is no right or wrong answer, only a growing awareness of the work God is already doing. You may want to write out your responses in a journal and share them with a trusted friend or adviser. You may wish to use the "Your Notes" section available to you for this purpose. When you finish each segment, give praise and thanks to God for how you are made!
My Earliest Memories
O God, you know me. From the earliest days of my being, you were there.
Where was I born? Where did I grow up? Did I live in one place or many? Was I adopted? What was my family like? What kind of a relationship did I have with my parents, siblings, grandparents, and extended family? Who did I spend time with apart from home? What do I remember most about growing up? When did I first learn about God? Who taught me how to pray?
God chose me to be here. I give praise and thanks to God for I am wonderfully made!
My Personal Traits
O God, you know me. Inside and out, nothing is hidden from you.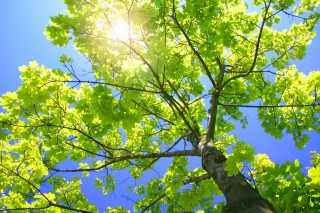 How would I describe my physical features, eye color, hair, race, gender? What language(s) do I speak? Am I comfortable with my sexual orientation? Are there physical attributes or personal characteristics that I inherited from my family, whether I like them or not? What is my personality like? Am I quiet, talkative, decisive, organized, spontaneous, funny? How would those who know me well describe me? How have I changed over the course of my life? Looking back, where did I most experience God's presence? How has my relationship with God developed over time?
God loves me as I am. I give praise and thanks to God for I am wonderfully made!
My Relationships and Good Works
O God, you know me. You have carved out a path for my life.
Who were my close friends as a child and throughout young adulthood? Who were my heroes and mentors? As a child, what did I want to be when I grew up? What kind of educational experience did I receive? Did I attend high school, college, job training, or attain an advanced degree? Have there been any significant life experiences or changes? What important decisions have I made? Where have I worked or volunteered? What other activities do I enjoy? Have I ever been in love? What is my prayer life like today? How am I growing in love with God?
God delights in my presence. I give praise and thanks to God for I am wonderfully made!