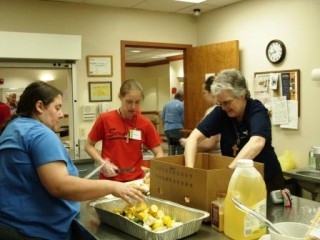 July 5th through July 9th, 2018
We invite single, Catholic women, ages 19-38, with a willingness to serve those in need to come share your gifts side by side with the Sisters of Bon Secours.
How can I serve?
Work as a team within our ministries in West Baltimore, Md. We have a community garden, a drop-in center for women, a family support/learning center, a soup kitchen and senior housing center. Each day will be complete with prayer and reflection. Share the experience with our sisters and learn more about how you can apply it to your life.
For more information contact Sister Fran at 845.721.0980 or Rhonda at 410.442.3172.
email us at [email protected] 1525 Marriottsville Rd., Marriottsville, MD 21104
Registration: Project Good Help