Healthcare
Compassionately ministering in the healing mission of Jesus is at the heart of a sister serving in Healthcare today. There are a vast array of ministries in hospitals, clinical services, home healthcare, hospice, nursing homes and senior services, assisted living facilities and community based outreach. Imagine yourself as a sister called to serve as a Nurse, Administrator, IT Specialist, Social Worker or in numerous other ways – answering God's call to be the healing, compassionate heart and hands of Jesus. Can you imagine using your gifts to touch the lives of others? What's your heart say? Explore the possibilities!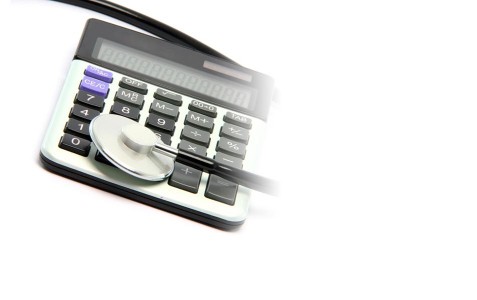 Administrative Services
Imagine a sister making a difference with her technical knowledge, as a part of a team dedicated to developing, implementing and supporting the technologies that allow life-saving work to take place. Technology and media are part of God's creation that allows his creativity, love and healing to touch the lives of his people in need. From electronic medical records to information or media systems sisters find God and know themselves as co-creators in his world.  Some examples are:
Accountant
Administrative and Executive Assistant
Child Care Specialist
Corporate Responsibility Specialist or Vice-President
Ethicist
Financial Adviser and Analyst
Grant Writer
Marketing Representative
Recruiter
Registrar
Strategic Planning Analyst
Telephone Operator
Trainer or Educator or Facilitator
Unit Clerk
Videographer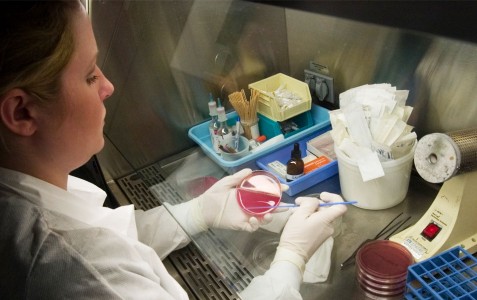 Clinical Services
Imagine a sister with an active and visible ministry improving the delivery of healthcare within an environment of collaboration and leading edge technology. From Radiology to Pastoral Care, sisters see daily how they are making a difference.  Using your gifts as a sister allows God to work through you to improve the lives of people – it's a sacred gift!  Here are just some of the ways to serve through clinical services.
Autoclave Technician
Behavioral Health Counselor or Therapist
Bio-Engineer
Cardiology Technician
Chaplain
Dietician, Clinical
Mammography Technologist
Medical Lab Technician
Medical Records Technician and Transcriptionist
Medical Technologist
Medication Technician
Pharmacist, Clinical and Retail, Technicians, Assistants
Radiology and Ultrasound Technologist
Social Worker
Therapist: Physical, Occupational, Recreation, Speech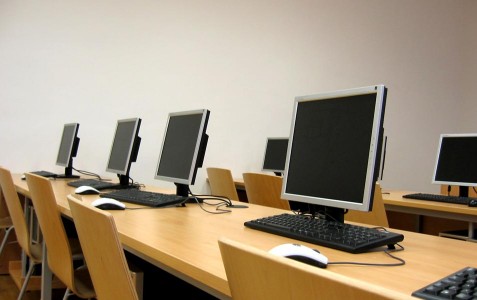 Information Technology
Can a sister really serve as an IT specialist?  Why not?  God has given each of us unique gifts to make our world a better place.  If God is nudging you to be a sister and your gifts are in IT, and that's how you'd like to serve, know that you will make a difference in the lives of others.  Even Pope Francis says IT has an important role in the Church.  Imagine making a difference with your technical knowledge, as a part of a team dedicated to developing, implementing and supporting the technologies that allow life-saving work to take place.
Application Analyst
Application Coordinator
Application Trainer
Chief Information Officer
Desktop Analyst
Director Information Systems
Document Manager
Help Desk Technician
Information Systems Architect
Network Administrator
Security Analyst
System Analyst
Systems Engineer
Technical Analyst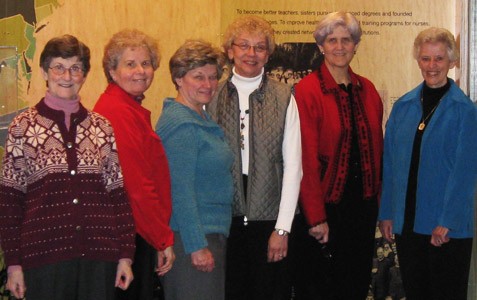 Management
Sisters serve as leaders and partner with our colleagues in ministry to work towards a common goal of serving people and creating healthy communities at the highest level. Sisters serving in leadership is about liberating the potential of people and assuring that our mission of being God's good help to people is at the center of all we do. Imagine your self as a sister and a Mission Director or Patient Advocate or Chief Executive Officer or one of many other possibilities.
Administrative Director, Operations
Chief Executive Officer
Chief Medical Officer
Director or V.P. of Finance / Treasury or Chief Financial Officer
Director or V.P. Clinical Services
Director or V.P/ Communications and Marketing
Director , Community Initiatives
Director or V.P. Human Resources
Director, Imaging
Director or V.P. Information systems
Director, Laboratory Services
Director of Materials Management
Director or V.P. Mission or Sponsorship
Director of Patient Advocacy
Director or V.P. of Philanthropy
Director or V.P. Strategic Planning
Nurse Manager, Supervisor or Chief Nursing Officer
Nursing Supervisor
Director, Nursing
Director, Laboratory Services
Director, Imaging
Listen as Sister Anne Marie Mack speaks about the leadership and mission of Bon Secours Sisters ministering in healthcare.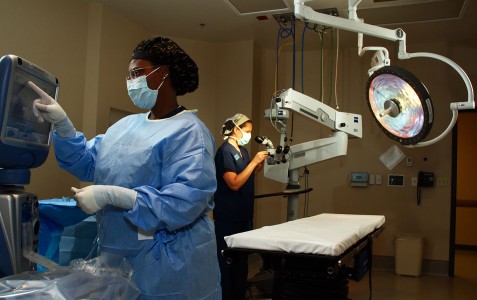 Medical
Imagine yourself a sister and the moments of being "good help to people in need" as a Physician or Nurse Practitioner or Physician's Assistant or Medical Assistant. Then imagine being Gods hands on earth bringing your healing skills and love of God to those in need through the services of a competent, trustworthy team of physicians and clinicians.   What wold this mean to you as a sister? 
Physician
Dentist
Certified Nurse Practitioner
Medical Assistant
Physician Assistant
Experience the life of Hospice Physician, Sister Vicky Segura, M.D.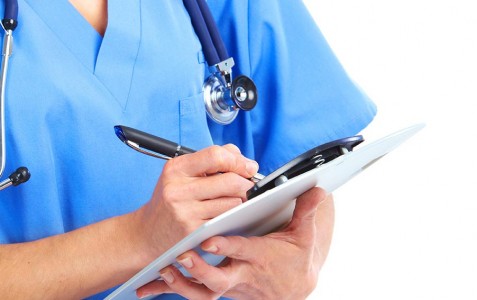 Nursing
Sisters as nurses provide "good help to people in need" in a variety of specialties. From Medical/Surgical and Women's Services to the O.R. and Emergency Department, Mobile Clinics, and skilled nursing units, nursing sisters are at the heart of God's call to be a compassionate healing presence to all in their care. Sisters find God in those they care for bringing skills and gifts to the sick, the dying, and people in need.  What would it be like to be a sister and a nurse?  What would it be like to follow in the footsteps of Jesus as compassionate healer?
Staff [medical/surgical, labor and delivery, pediatrics, orthopedics, hospice, home care, skilled nursing unit, risk and case management, etc.].  Specialty [critical care, surgical, emergency and trauma, newborn nursery or PCIU, rehabilitation, infection control, psychiatry and mental health…].  Physician Office Practices [offices, clinics…].

Case Manager or Risk Manager or Quality Assurance Manager
Certified Nurse Practitioner
Certified Nurse Anesthetist
Certified Nursing Assistant
Chief Nursing Officer
Home Care Registered Nurse or Licensed Practical Nurse or Aide
Hospice Registered Nurse, or Licensed Practical Nurse or Aide
Licensed Practical Nurse
Infection Control Nurse
Neonatal Nurse
Nurse Educator
Nursing Supervisors and Managers
Physician Office Nurse
Staff Registered Nurse
Wound Care Nurse
And many more nursing opportunities
Nurse Practitioner and Sister: Sister Elaine Davia shares her love of nursing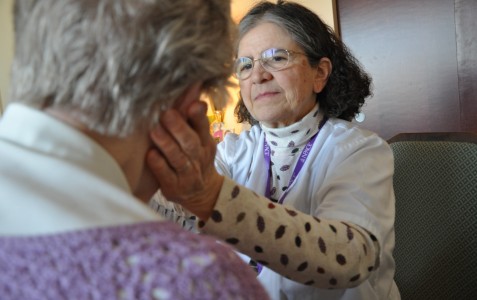 Senior Services
Imagine yourself a sister who provides holistic care in our skilled nursing homes, assisted living facilities, independent housing and home care in a way that celebrates the uniqueness of each individual she cares for. Building relationships with those we care for, and their families, in the place they call home is part of her calling. Can you see yourself ministering as a Nurse or Social Worker or Chaplain? See how you can use gifts and skills in answer to God's call to serve.  Here are a few examples to explore:
Accounting and Finance Support staff
Administrative support
Administrator and Manager
Aides in dietary, recreation, housekeeping
Building and Grounds staff
Certified Nursing Assistant
Chaplain
Department Directors
Licensed Practical Nurse
Marketing Director
Residential Support Staff
Social Worker and Case Manager
Staff Registered Nurses and Supervisors
Therapist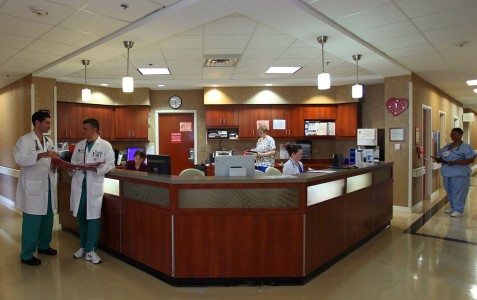 Support Services
Imagine yourself as a sister who supports patient and resident care or helps create an environment that is safe and clean. Sisters meaningfully serve in ministry from Clinical Dieticians and Teachers to Materials Management and Child Care Specialists. God can use your special skills to make a difference in the life of another. Learn how your skills and gifts can be used in mission.  Here are a few examples….
Building and Grounds Support Staff [carpenter, electrician, painter, groundskeeper, supervisor, scheduler, construction manager, engineer…]
Child Care Specialist
Cook/Chef and Food Prep Assistant
Dietary Aide and Food Server
Environmental Service Specialist and Supervisor
Materials Management Purchasing Agent, Purveyor, Inventory Clerk, Technician
Quality Assurance Specialist and Manager