What is formation?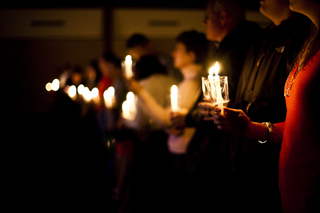 Up to this point the questions you've asked about being a sister, the conversations you're having, are all preparing you for this next step. It has all led to this special time where you can actually live the life you've been imagining!
Formation is both a period of deeper discernment and a preparation for your life as a sister. It is a gradual "coming-to-know." You will come to know firsthand what living the life of a sister is really like. You'll come to know yourself and the community of sisters more deeply. You'll dig deeper within yourself through prayer and your lived experience to know more fully if this is indeed the right path for your journey.
Living in community means sharing your daily life with a group of sisters and spending time with them in prayer, at meals, sharing responsibilities, recreation and celebrations. You will have many opportunities for spiritual growth and development, retreats and workshops. You will also learn about the history and mission of the sisters and their life as a community.
Sister Elaine Davia shares, "Once I entered and started living religious life, I enjoyed learning. And, I enjoyed the sisters. That was probably the biggest thing that helped me to stay during those [first] six weeks.. I liked the sisters. I liked the women I was getting to know and I felt like they liked me."
Sister Chris Webb reflects, "This was the beginning of becoming integrated into the culture of religious life. It was difficult because I was expecting rules… but in reality it's a lifestyle."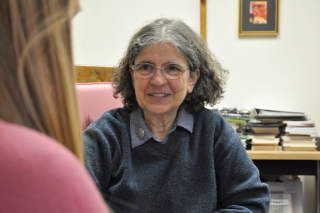 As you move through the stages of formation you will have a sister to guide you as you continue the process of discernment – listening to your own inner voice, to God's call, and spending time in reflection and prayer. Women in formation often describe their relationship with God as expanding or deepening during this time. As you encounter new patterns and methods of prayer your understanding and experience of God grows and changes in some wonderful ways.
It can be a challenging time too. Sometimes friends and family may not understand or support you in the ways that you hoped or expected. Sr. Chris encountered the challenge this way, "Many of my family and friends could not understand why I would give up everything. I couldn't see what I was giving up. I was reaching for a dream!"
As you move through the formation process you will be given ample time to consider a commitment to becoming sister. Being surrounded by other women in a community of sisters with similar values and goals will prove inspiring and comforting. Seeing the ministry of the sisters up close and taking part in it will really help you to know if this is the life for you.
Formation is a time that will change your view of religious life and will awaken you to new things you will learn about yourself. A time that will lead you to make good decisions about your life and what God is calling you to. It will prove to be a remarkable journey!
To learn about the stages of formation listen in as Sister Elaine Davia, our Formation Director, talks about the experience.