Community Based Outreach
Ever wonder how you can make a difference in the lives of the poor in your community? Do you feel a "call to action" when made aware of the suffering of others globally? Take time here to imagine your life as a sister transforming poor and vulnerable communities into places of hope, and healing!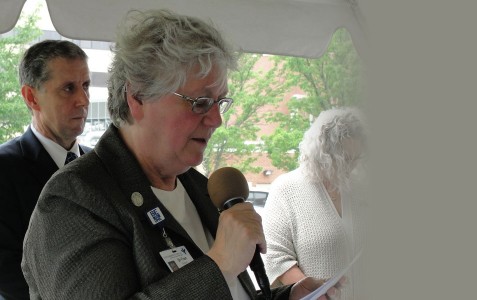 Advocacy
Building on their rich tradition of acting on behalf of the most vulnerable members of society, Catholic religious sisters continue to advocate for just and humane public policy. Do you wish you could advocate for others?
Representing the rights of immigrants, responding to the needs of victims of abuse and speaking out against all manner of injustice is second nature to Sister Fran Gorsuch who is known as a voice for the voiceless. Join Sr. Fran as she talks about her ministry in advocacy and in support of education for those whose needs might be left forgotten.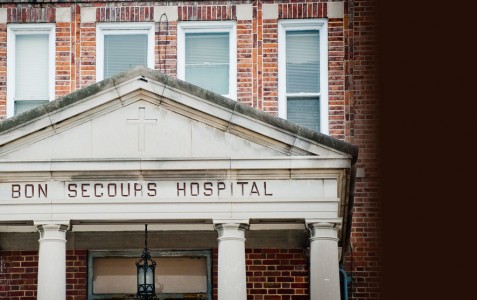 Behavioral Health Services
Supporting people afflicted with mental health conditions and chemical addictions – along with their families, is a special call to serve.  Compassion, healing and liberation are at the heart of a sister serving in the healing ministry of Jesus to people at risk emotionally, psychologically, spiritually, and physically.  To embrace this need, Catholic religious affiliated community-based programs are blessed with healthcare professionals and support staff to help people in need of therapy and support. You will find ministries in clinical services, residential programs, counseling, supported housing, crisis intervention and oversight and management of the chronically ill.  God has a special place in his heart for people with special needs.  Sisters who use their gifts to serve these very vulnerable people are special too!  Do you have gifts for working with vulnerable people?  Is God asking you to consider using them as a sister?
Can you see yourself as a sister serving as a:
Addiction Counselor
Administrator, manager, supervisor
Administrative support staff
Board Certified Psychiatrist or Psychologist
Clinical Social Worker or Case Manager
Medication Aide
Mental Health Counselor
Nurse [registered, licensed practical, or aide]
Psychiatric Rehabilitation Specialist
Physical Therapist
Residential care giver
Residential Program Manager
And, many other ways to serve…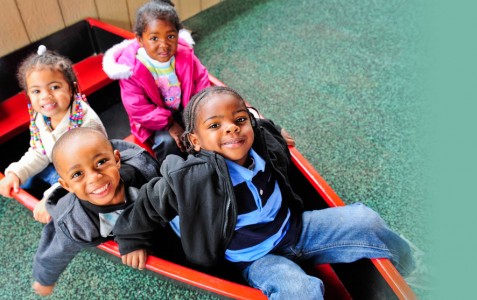 Child Care
It takes a village to raise a child!  You would be so welcomed by a community as a religious sister ministering to God's "little ones" within the communities the sisters serve.
Child care programs serve infants, children and adolescents, providing them and their parents with:
After School Programs
Case Management for Children
Developmental Child Care
English as Second Language classes for parents
Fathering Programs
Holistic Care: embracing the physical, emotional, social and spiritual needs of children & family members
Hospice and Palliative Care: for children suffering life threatening illnesses
Interactive Parent and Child Learning Groups
Management of Pediatric Asthma
Parenting Programs
Primary Care Services for children with special needs
Opportunities to serve include:
Bereavement Councilor
Case Manager
Chaplain
Child Development Specialist
Counselor
Home Health Aide
Hospice Physician
Instructor
Nurse Practitioner
Nurse: Registered, Licensed Practial Nurse, as well as Aides
Pediatrician
Psychologist
Social Worker
Support Staff
Teacher and teacher aide
Therapist (speech, occupational, physical)
Volunteer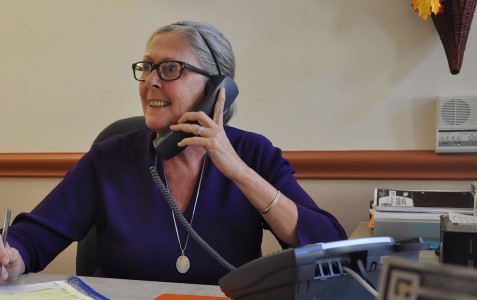 Community Organizing
Community organizing has always been a passion for Sister Anna Mae, one that has been fully supported by the Sisters of Bon Secours. With our encouragement, she has been able to minister with others in improving conditions in local communities on both the East and West Coast as well as in the South. Here Sr. Anna Mae, as community organizer,  will share some accomplishments citizens made in their community developing needed services in support of the poor and marginalized.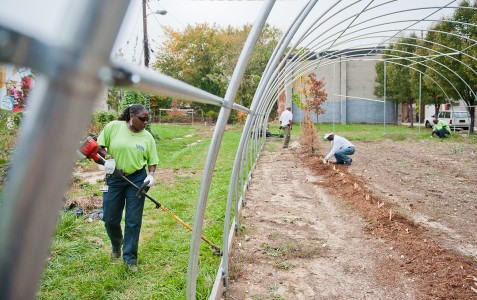 Ecological Stewardship
As citizens of the world women religious Sisters recognize that it is our job to work together to keep water supplies and lands uncontaminated, to safeguard nature preserves and to defend the rights of others.  Addressing the environment is critical today and religious sisters are in the forefront.  In support of environmental efforts, faith based Catholic ministries sponsored by women religious sisters undertake such initiatives like a four year world-wide plan to develop and implement systems for energy and waste management, efficient recycling and environmentally preferred purchasing
An example of a local community outreach program in which you can use your gifts is a program called "Clean and Green" which teaches landscaping and grounds keeping to the unemployed looking to learn new job skills.  Four hundred vacant lots in southwest Baltimore have been transformed into attractive green spaces which are consistently maintained.
Your gifts and talents as a sister are needed here too as a:
Engineer
Landscaper
Master Gardner
Materials manager
Program Director or Supervisor
Teacher in work force development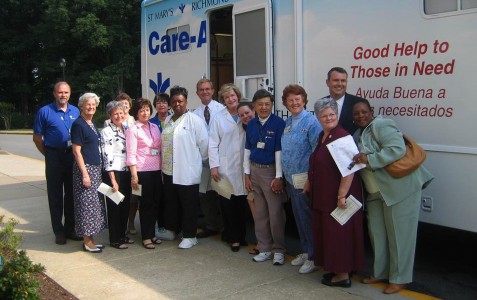 Family Support Centers and Clinics
Mary, Joseph and Jesus as a family experienced heart aches, challenges and joys just like families today.  They were refugees; experienced homelessness and displacement, loss, grief, new starts and so on.  Today the gifts of sisters are needed to support families at risk.  As a sister, you can use your gifts and talents, as communities of sisters have for centuries, in reaching out to support the physical and social needs of families.  Imagine the impact you will have on the lives of families with limited resources by sharing your gifts in building God's kingdom, providing love, ministerial support and empowerment to struggling families in need.  Can you imagine yourself serving God and others in some of these ministries?
Use your gifts in Family Support Centers and Clinics devoted to the needs of families with ministries that provide:
Case Management
Computer skills classes
Developmental Child Care
Diabetic and Fitness Centers
Disease Management, e.g.,for congestive heart patients, diabetes, etc.
English as a Second Language classes
GED and ABE Preparation
Health care to special needs children, at risk adults and adults with disabilities
Health education programs such as diabetes, asthma, chronic illness, pain, wellness…
Health Education to public housing residents
Health Fairs
Health Promotion Programs to public housing residents
In Home Intervention services
Information and Referral Programs [for physicians, and other services]
Medical Life Coaching [ engaging primary care physicians]
Mobile self-contained and free standing Clinics that provide

Childhood Immunization
Dental Care
Examination of treatment for sick patients
Flu shots for adults
Free primary care for uninsured
Health Screening
School physicians for Children

Parent and caregiver education programs
Parent and child learning groups
Parenting Classes
Personal Health Counseling
Preventive and Early Intervention programs
Programs providing free health care to the uninsured under the Federal Poverty Level
Teen self-esteem classes
Vocational programs
Work Force Development [job readiness] Classes
Your gifts for mission can be used as a:
Accountant
Case Manager
Child Care Worker / Development Specialist
Clinician
Counselor
Dentist
Fund Raiser
Grant Writer
Medical Director
Medical Life Coordinator
Nurse Practitioner
Nutritionist
Pharmacy Technician
Physical Trainer
Physician
Program Coordinator
Program Director or Manager
Reginstered Nurse or LIcensed Practial Nurse or Aide
Social Worker
Support Staff Member
Teacher [for GED/ABE, ESL, work force development, parenting, computer classes]Therapist
Technician
And there are many other opportunities…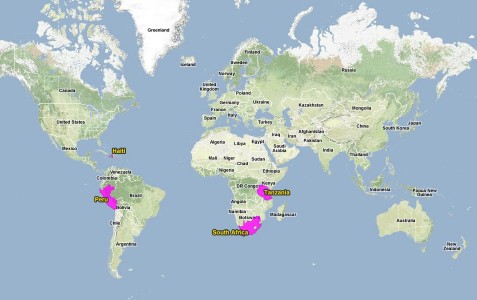 Global Initiatives
Pope Francis at World Youth Day Rio 2013 said – be like the disciples who Jesus commissioned and sent to go out to the world to serve!  For a religious sister who is considered active apostolic and a "contemplative in action" it's about availability and mobility for God.  We take God wherever we go.  If you see yourself being with people, being of service out in the world, know God will use your gifts in ways you may not have imagined yet.  Where do you see yourself in ministry?  What would it be like to use your gifts to serve a larger world, people of different cultures and ethnicity?  Many communities are international, like the Sisters of Bon Secours who are located in eight different countries. In some instances they form alliances with other Catholic religious orders and Catholic Dioceses, as well as with major charitable organizations, like Catholic Relief Services and Catholic Medical Mission Board, to better answer the needs of people we serve. Here are just a few initiatives to help your imagination along as you think about how to use your gifts in service of God's people and creation.
Peru:
Catechesis / Religious Education
Child Care and Child Development Program
Clothing Production
Education
Health Care
Infant Mortality Initiative
Parishes and pastoral works
Prison Ministry
Safe Water/Soil Programs
Social Justice Initiatives / Advocacy, e.g., addressing Copper Mine contamination…
Youth and Young Programs
Haiti:
Clinical Resources
Financial Assistance
Medical Equipment
South Africa:
Catholic Parish Support
Family Counseling
Food Distribution
HIV/AIDS Clinic
Pastoral Home Visits
Refugee work with Zimbabwean Boys Shelter
Soup Kitchen
Tanzania: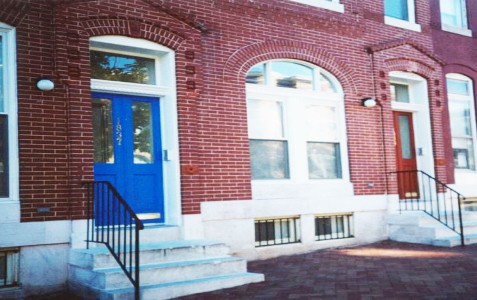 Housing
Perhaps your gifts and skills and experience are related to housing.  Sisters have found their gifts and talents called upon to address affordable housing for people who live on the edge.  It's possible that God wants you to put your gifts in action by helping to provide affordable housing for seniors, indigent families, and people with disabilities.  Sisters are involved in rehabbing and developing affordable housing and have been for years.  Ask yourself, if God is nudging you to serve others through a ministry in housing?  Is this where your passion is?   Gifts and talents a sister can use to serve the greater community could include:
Asset Manager
Program Director or Executive
Property or Residential Facility Manager
Construction Manager
Resident Representative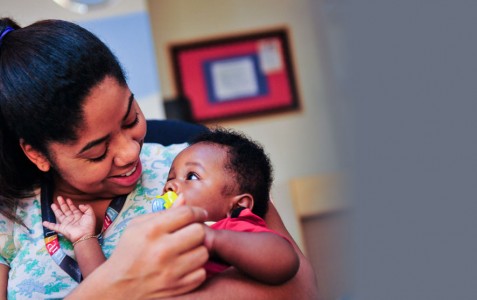 Women's Resource Centers
Women and children throughout the world suffer from unfortuate circumstances or from the injustice of others or policies or systems.  Do you see yourself addressing the needs of women – and children – in ministry?  God calls us to create a more humane world where there is equality and respect for all human kind.  Your gifts and skills as a religious sister can make a difference!  To support the health, well-being and social needs of women, God may be asking you to make a difference as a Sister serving in ministry to help women living below the poverty level, or needing our support and affirmation to achieve a decent quality of life.  Can you see yourself as a sister who makes this difference?  What skills would you bring, or want to develop to answer God's call to make this happen?  Could it be in a ministry that meets pressing needs of women and children?   
Programs offer assistance to women in:
Case Management
Breast and Cervical Cancer Screening
Diagnostic Testing
Drop in Centers that provide:

Case Management
Crisis Intervention
Classes in parenting, self-esteem
Domestic Violence Counseling
Eviction Prevention
Hospitality Services [meals, a shower, phone use, mailing address use, clothes…
Human Development programs
Physician Referrals
Shelter
Spirituality
Volunteer opportunities

Health classes, e.g., heart health, pre-natal, reducing infant mortality
Lecture series from volunteer physicians, Clinicians, social workers, etc.
Rsk Reduction and Awareness Programs
Sisters can use their gifts to serve as a:
Accountant
Case Manager
Chaplain
Clinician
Computer Instructor
Counselor
Dietician
Doctor
Fund Raiser
Grant Writer
Instructor
Nurse Practitioner
Program CoordinatorProgram Director or Manager
Registered Nurse
Residential Worker
Social Worker
Support Staff Member
Technician
Teacher
Therapist
And other ministries as well…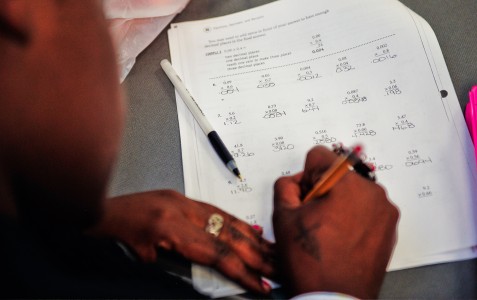 Youth and Young Adult Ministry
Mentoring and supporting youth and young adults is a sacred trust.  Have you considered the many ways to work with youth and young adults – ways to assure their future and wellbeing?  Is this where your passion and gifts are?  Whether it's in a parish or maybe a stand-alone program to mentor youth to break the cycle of poverty in economically disadvantaged neighborhoods there are great needs to encourage youth to remain in high school and to guide them through the many  challenges they face.  Is this at the heart of your passion? Sisters are wonderful role models for youth and can help guide them through their adolescence or provide many opportunities for learning and growing.  Even working with young adults to provide faith building experiences or job internships can be fulfilling God's plan for you.  There are lots of ways to use your gifts and talents as a Catholic sister.
Sisters use their gifts in:
Youth employment programs
Youth mentoring programs.
Youth at risk programs
After school programs
Youth or young adult ministry programs
And so on….
 Serving God and others using your gifts as a:
Counselor
Case Manager
Facilitator
Life Coach or Work Force / Job Readiness Coach
Program Director
Social Worker
Teacher
Young Adult Ministry Leader