Social Justice
"For us, the struggle for a more humane world is not an option! It is an integral part of spreading the Gospel [Sisters of Bon Secours Constitutions, #7]."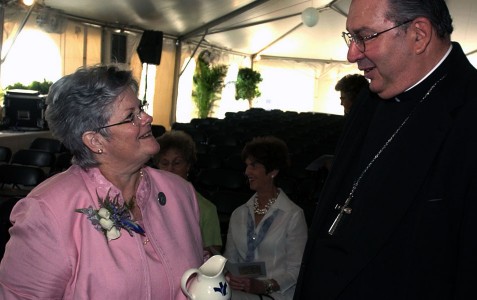 Sister Anne Marie Mack explained this quote from the sister's constitutions when talking about her Congregation's efforts to address critical issues that we often hear about on the news or elsewhere.  Putting these words into action is who sisters are and who you can be! Wherever you find injustice, whether its responding to discrimination, racism, ecological issues or human trafficking, defending the desperately poor, immigrants or refugees, sisters are at the forefront making their presence known to those who can do something to help.
Listen now as Sister Anne Marie Mack, Senior Vice President for Sponsorship and Chair of an International Social Justice Committee shares about her congregation's efforts.