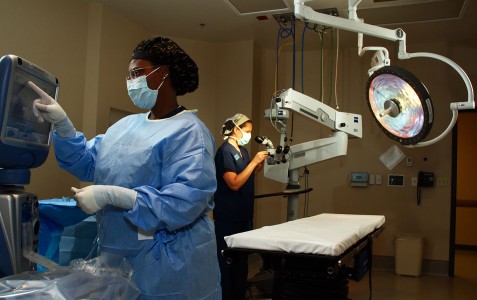 Imagine yourself a sister and the moments of being "good help to people in need" as a Physician or Nurse Practitioner or Physician's Assistant or Medical Assistant. Then imagine being Gods hands on earth bringing your healing skills and love of God to those in need through the services of a competent, trustworthy team of physicians and clinicians.   What wold this mean to you as a sister? 
Physician
Dentist
Certified Nurse Practitioner
Medical Assistant
Physician Assistant
Experience the life of Hospice Physician, Sister Vicky Segura, M.D.