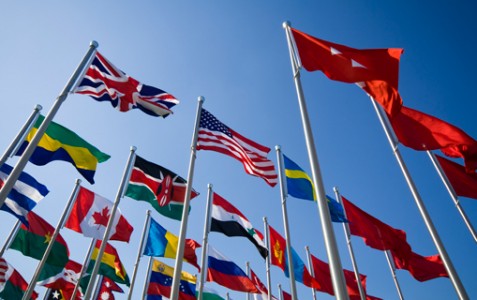 Chris Herlinger, Global Sisters Report| February 17, 2016
For women religious working within the United Nations, 2016 is shaping up as a year to press forward to achieve the hard-fought goals set out in 2015.
Last year was marked by vision and good intentions. The 193 U.N.-member states agreed to a new set of development goals to reduce poverty and protect the environment, and also shepherded a climate change agreement to help reduce the levels of global greenhouse emissions.
"I thought we ended the year on a high," said Sr. Jean Stoner, the sisters of Notre Dame de Namur's NGO representative at the United Nations. "It was an excellent year."
It certainly was a year that brought the Catholic church a lot of attention. Pope Francis' address on global poverty is still being talked about throughout the halls of the U.N. "He blew everybody out of the water," Stoner said in a recent interview with GSR, and she credits the pontiff for lifting up Catholic concepts like "the common good" at a critical moment.