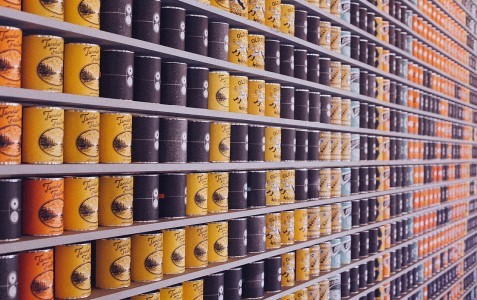 Peggy Ryan, August 17, 2016 | Global Sisters Report
It is early on a muggy summer morning at the Holy Family Food Pantry in Waukegan, Illinois. As I walk through the pantry recording the temperatures of our 27 freezers and refrigerators, I notice that inside the pantry it is a whopping 82 degrees. While finishing my task, I thank God for all of the donated fans and AC units that will do their magic to offer a comfortable place for our guests by 10 a.m.
The consolidated parish called La Santísima Trinidad, Most Blessed Trinity, took an empty church building, removed the pews, and filled it with food. Families in all shapes and sizes, the elderly on a fixed income, those offered citizenship and those denied it, those with homes and those without are all invited to receive food. This same description can fit all those who donate food too. I recently had a woman bring me a bag with four cans of corn in it. She told me that last year, while homeless, we really helped her, and she wanted to start giving back.