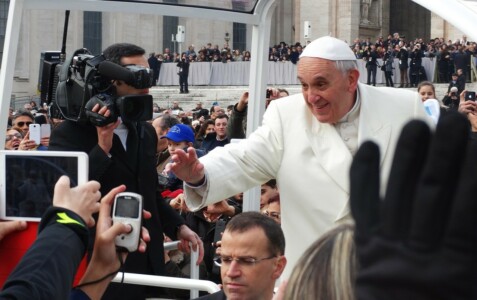 PUBLISHED BY UNITED STATES CONFERENCE OF CATHOLIC BISHOPS
The theme for Pope Francis's  Lenten message for 2016. . . is "The Works of Mercy on the Road of the Jubilee."  We address that theme in our printable 40 Days of Mercy2016 Lent calendar which offers ideas for prayer, reflection and action during the Lenten season.
As he asked in the Bull of Indiction. . . of the Extraordinary Jubilee of Mercy, Pope Francis asks that "the season of Lent in this Jubilee Year be lived more intensely as a privileged moment to celebrate and experience God's mercy."  Lent begins February 10 for Latin-rite Catholics.
In a particular way during this Lent, we are asked to devote ourselves to the spiritual and corporal works of mercy that "remind us that faith finds expression in concrete everyday actions meant to help our neighbors in body and spirit.