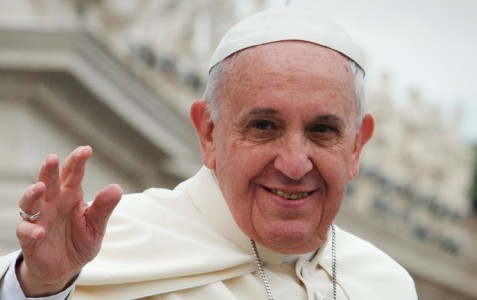 March 3, 2015
By Cindy Wooden Catholic News Service
VATICAN CITY (CNS) — When the Bible says, "though your sins be like scarlet" God will make them "white as snow," it exaggerates, just like God exaggerates in his willingness to forgive people, Pope Francis said.
"The Lord forgives generously," the pope said March 3 during his early morning Mass. God never says, "'I will forgive you just this much, then we'll see about the rest.' No. The Lord always forgives everything."
"The Lord exaggerates. But it is the truth," the pope said at the Mass in the Domus Sanctae Marthae, where he lives.