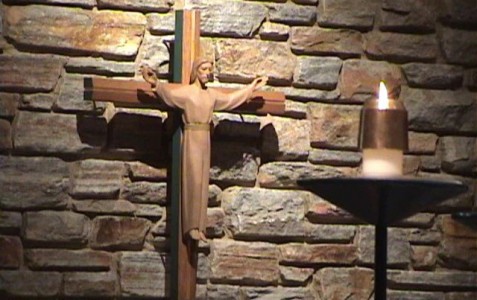 April 12, 2016, Paul Jeffery | Catholic News Service
To be blessed by those who suffer, one must walk with them
IRBIL, Iraq — Every morning, as her son prepares to leave for preschool, the mother of 4-year old Luis Firas takes a stick of oil and makes the sign of the cross on his forehead.
Blessing is important for this Christian family, which fled from Mosul during the 2014 takeover of the area by Islamic State militants and today — like tens of thousands of other displaced — live in a small modular temporary shelter in Irbil, a town in northern Iraq controlled by Kurds.
As I photographed their morning ritual, Luis grabbed the stick and marked a cross on his mother's forehead, also blessing her.