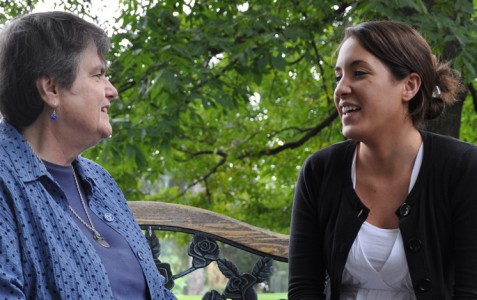 Catherine M. Odell, Global Sisters Report | May 16, 2016
Many Catholics have never heard of spiritual direction, a practice of spiritual guidance that helps believers see God working in their lives. The practice, which has its roots in early Christianity, has its greatest support today from women religious and their communities.
Spiritual direction doesn't mean preaching or catechetical instruction. Instead, spiritual direction is a quiet, one-on-one ministry of respectful companionship rooted in prayer. The best direction is offered by mature Christians schooled in spiritual theology and spiritual practices.