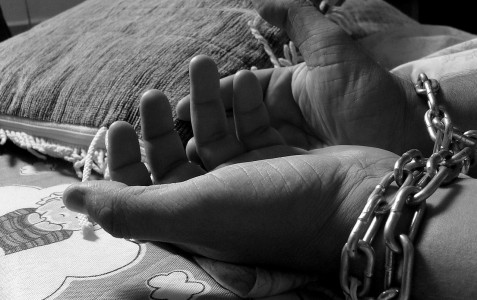 REFLECTION & PRAYER TO END HUMAN TRAFFICKING
January 11 – February 8, 2017
Saint Josephine Bakhita was born in southern Sudan in 1869. As a young girl, she was kidnapped and sold into slavery. She was treated brutally by her captors as she was sold and resold. She did not remember her name; Bakhita, which means "fortunate one," was the name given to her by her kidnappers.
Daily Prayer
God of hope and peace, touch our hearts and energize our ongoing efforts in abolishing this crime against humanity so that every victim is freed and every survivor's life rekindled. You blessed Saint Josephine Bakhita of Sudan with mercy and resilience. May her prayers comfort and strengthen the women, men and children who are in search of freedom.
We ask for transformation of heart for those who inflict pain, anguish and grief on our sisters and brothers. Give them compassion, generosity and the courage to stand in solidarity with others so that together we heal the hearts and lives of all your people.  Grant this through our Lord Jesus Christ, Your Son, who lives and reigns with You and the Holy Spirit, One God, Forever and ever. Amen