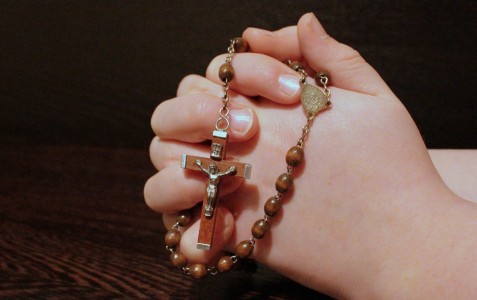 The Congregation of the Sisters of Bon Secours and Bon Secours Health System Support the Gun Violence Prevention Sabbath Weekend, December 14-18.
Why observe the Gun Violence Prevention Sabbath?
It has been nearly 4 years since an individual armed with multiple weapons entered an elementary school in Newtown, CT, and took the lives of 20 children and 6 adults before taking his own life. In 2016 the terrible toll of gun violence continues to march before us in daily newspaper headlines and television news stories. Yet despite impassioned expressions of outrage and sorrow over needless loss of life, and polarizing political rhetoric, Congress has failed to take meaningful steps to address the escalating cycle of gun violence.
The Sisters of Bon Secours, along with the United States Catholic bishops, support policy and legislative measures that promote mercy and peace-building in our communities by implementing reasonable regulations on firearms such as:
Requiring universal background checks for all gun purchases
Limiting civilian access to high-capacity weapons and ammunition magazines
Making gun trafficking a federal crime
Improving access to mental health care for those who may be prone to violence
Promoting restorative justice by passing legislation to support important reentry programs that help people avoid re-offending
Improving access to health care and treatment for those with addiction and mental health needs.
We invite you to place an extra "dinner plate" on your dinner table during the National Gun Violence Prevention Sabbath Weekend (December 14 -18) and pray for victims of gun violence everywhere.