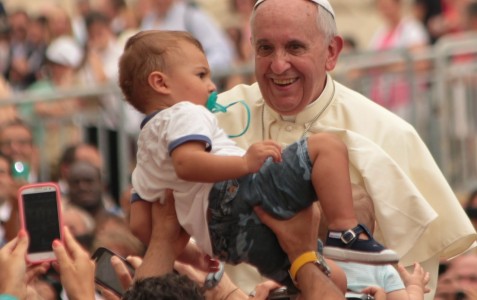 Brenda Nettles Riojas, July 26, 2016 | Catholic News Service
As World Youth Day kicked off in Poland today, a group of Catholic youth in Texas, some without the money to travel to Poland and others without the legal papers to travel there, got the next best thing: Pope Francis came to them via video, with a message tailored for the community there.
Why did the rural area known as Pueblo de Palmas, near Peñitas get such an honor? Why would the Holy Father send a message to the people of a rural area that some consider "insignificant"?
Three missionary sisters of the Immaculate Heart of Mary who have been living and helping in the area for 12 years will tell you that it's because the people of God here have a deep faith that is not daunted by poverty or other hardships they may endure.