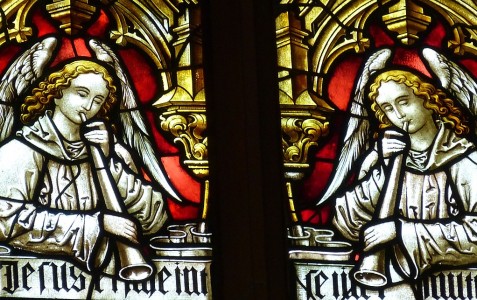 B.G. Kelley, September 6, 2016 | National Catholic Reporter
Flash Gordon and I saw or talked to each other just about every week for 50 years. Frustrated over his sudden, unexpected death from an aneurism that burst in his head, yes, I wanted to put God on the witness stand to defend my friend's death, or at least explain it. Flash was spiritually and emotionally connected to his wife of 40 years, and to his son and daughter. His children were certainly lucky to have the memories of their father as a good man who always attended their basketball games and dance recitals — even more, who prayed each day for them.
Instead, I sought for some sign from God to be more trusting of his decision.
I found it in the music at my friend's Mass of Christian Burial.