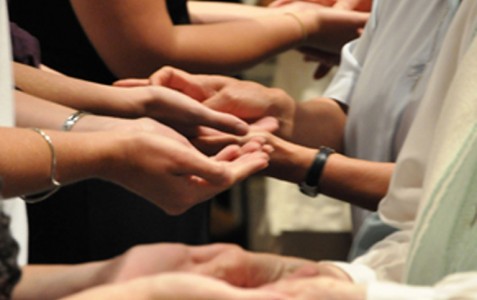 Joyce Meyer, Global Sisters Report| April 8, 2015
Early morning in February I walked into the beautiful conference center of the Divine Word Missionaries in Nemi, Italy, a small city about an hour outside of Rome. The center is perched overlooking a glistening crater lake in the mountains that, if your room is on the lucky-side, you can see the great city. Day and night the view is spectacular. It was a chilly day with light rain turning to snow, but this did not deter the 44 sister delegates arriving with enthusiasm from Africa, Asia, Europe and the United States.
These women religious leaders represented 29 regions of the world and 80 percent of religious worldwide. Their goal was to find common issues that they could address together, believing that global solidarity is the way forward to making significant changes in systems of society and the church.