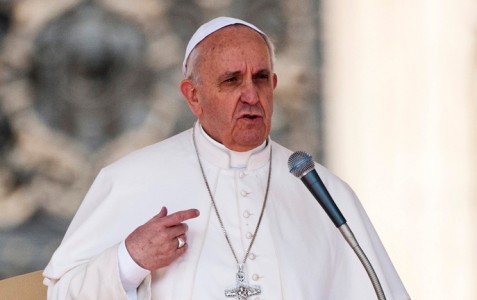 Feb. 9, 2015
Brian Roewe, National Catholic Reporter
Acts of conservation of the earth are not "going green" but being Christian, Pope Francis said Monday during his morning Mass.
Vatican Radio reported that the remarks came as Francis reflected on the creation of the universe passage in the Book of Genesis, what he referred to as the "first creation."
"In the 'first creation' we must respond with the responsibility that the Lord gives us: 'The earth is yours, take it forward; let it grow.' Even for us there is a responsibility to nurture the Earth, to nurture Creation, to keep it and make it grow according to its laws. We are the lords of creation, not its masters," he said.