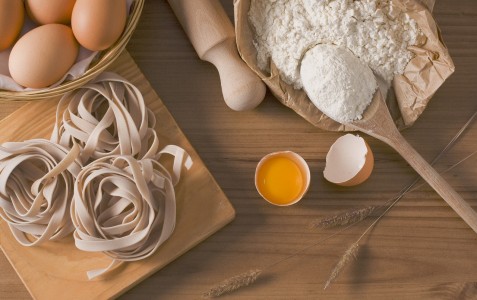 Susan Francesconi, July 6, 2016 | National Catholic Reporter
I learned early on that food cooked with care and enjoyed with others is a sure sign of love. Childhood memories steeped in long, lingering meals and shared gifts of food tell me this is true. Of course, it helps that my family has a tradition of snapping pictures not only of people eating the meals we cooked but also of the food itself. People used to think we were strange. I think we were ahead of our time, considering today's enthusiasm for food photography.
In some ways, the abundance of "foodie" films mirrors our love affair with creating and sharing our culinary masterpieces. Dining scenes are not unusual, but when food-related subject matter becomes a thematic element, the focus extends well beyond food. When observed through a theological lens, food scenes invite viewers to correlate this basic human need with spiritual and scriptural symbols of hunger, abundance and salvation.