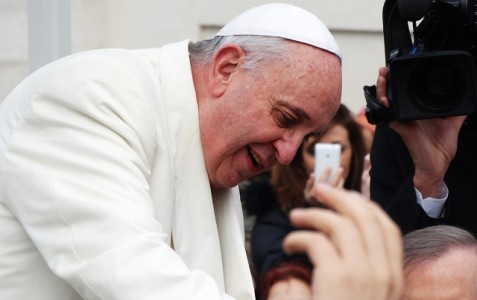 Josphine McKenna, October 25, 2016 | National Catholic Reporter
CASTEL GANDOLFO, ITALY
He rejected his sumptuous Vatican apartment and chose a Ford Focus to get around town. Now Pope Francis is giving up the historic summer residence where pontiffs have holidayed for nearly 400 years.Without ever having spent a night there, the pope ordered the apostolic palace and gardens at Castel Gandolfo, about 15 miles from Rome, be turned into a museum.

It officially opened on Oct. 21, giving the public an intimate look inside the palace where a succession of popes lived and died.

"It is an event of strong symbolic value because it represents the pastoral policy of this pope," said Antonio Paolucci, director of the Vatican Museums, which will be responsible for running the Castel Gandolfo museum.

"His suburban villa is such a masterpiece of architecture, art and nature that so many of his predecessors lived here," Paolucci said.