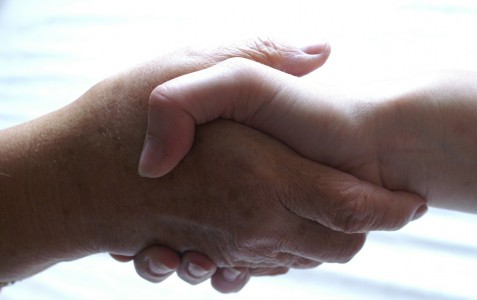 Nancy Linenkugel, January 21, 2016 | Global Sisters Report
I was leaving a store recently, an older man who had been out in the cold for a while approached and held in front of me this green pen with a paper attached.
It took me a minute to read the paper and to grasp the situation. I looked at the man's face and he was smiling, nodding a hopeful, "Yes?," and focused on me despite other shoppers swirling around us. The man had a rugged, leathery look to his skin, as though he was used to being outdoors in all types of weather, sun, rain or snow.