February 24 and April 7, 7:00-8:00 PM (EST)
Join us for a candid forum of questions and answers about religious life. Ask from the comfort of your own home or school in our Sisters Chat Room with Sister Pat Dowling, Vocation Director.
 June 13-15, and October 17-19, 2014
Come and See Vocation Weekends give you the opportunity to visit with Sisters of Bon Secours. Learn about our lives, attend mass and liturgy with us. Spend the weekend at our beautiful home in Marriottsville, Md. and relax as you discover more about the life God has planned for you.
Congregation of Sisters of Bon Secours Feast Day: Our Lady Help of Christians: 5/24
Sisters of Bon Secours Assemblies: 5/14-16 and 11/5-7
We gather together as an entire US community to provide updates on ministries, discuss future directions, participate in educational sessions, and celebrate each other. It's also a a time for sharing prayer, celebrating the Liturgy and having fun.
Sisters of Bon Secours Jubilee celebration: 5/17
After our spring Assembly, we celebrate jubilees of our sisters. These are the special anniversaries of the days that sisters became part of our community. We have a special Mass and dinner with their families and friends attending too.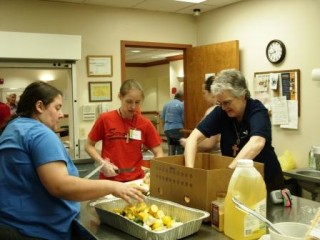 Project Good Help Volunteer Service Program: 8/21-26
Project Good Help is a short-term service experience for single, Catholic young women ages (19 – 38).  We believe that giving young adults an opportunity to both touch lives through direct service to people in need and to deepen their faith will transform lives.  Join a group of volunteers and assist Sisters of Bon Secours in Baltimore and New Jersey. Let us know if you're interested in attending this year by clicking here. We'll forward the registration form to you.
Picnic with Mary: 9/13
Can't commit to an entire weekend for a Come and See visit? Join us for lunch! We host a picnic on our beautiful grounds in Marriottsville, Md. by a statue of Mary. We'll talk about how she received her special calling and then how we can hear God's voice in the midst of our lives. Could God be calling you to religious life? Let us know if you'd like more information about this event by clicking here.
Congregation of Sisters of Bon Secours General Chapter: 9/21 – 10/4
Our General Chapter meetings are held every five years and connect our communities from across the globe including France, Ireland, England, Scotland, the United States, Peru, Ecuador, Tanzania and South Africa! It's a time when delegates come together to elect new leadership, discuss our life as sisters, as well as pressing global needs, develop a five-year direction, and create bonds with our sisters from around the world. It's a Spirit-filled time!
Other Events sponsored by Sisters of Bon Secours or with other groups in which we participate
Bon Secours at Loyola Job Fair: 3/24
We will be visiting the campus of Loyola College, in Baltimore, Md., for their job fair. We are currently seeking a communications intern for our Vocations office.  Come by and say hello!  Interested? Go to the contact page & tell us.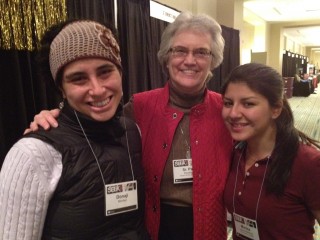 Discernment Afternoon for Young Adults Washington DC: 4/5

Sister Pat will be available as you seek more information about discerning God's call. Contact us or wait for more details to be provided soon.
Young Adult Holy Saturday Walk and Mass – Baltimore: 4/12
A Baltimore local event will join together sisters and young adults from our area for a springtime walk and mass. More details to come soon.
World Day of Prayer for Vocations: 5/11
While appreciating all vocations, the Church concentrates its attention this day on vocations to the ordained ministries, to the Religious life in all its forms, to societies of apostolic life, to secular institutes in their diversity of services and membership, and to the missionary life, in the particular sense of mission "ad gentes".

"Dear young people, do not be afraid to follow him and to walk the demanding and courageous paths of charity and generous commitment! In that way you will be happy to serve, you will be witnesses of a joy that the world cannot give, you will be living flames of an infinite and eternal love, you will learn to 'give an account of the hope that is within you' (1 Pt 3:15)!"   From Message of Pope Francis for the 50th World Day of Prayer for Vocations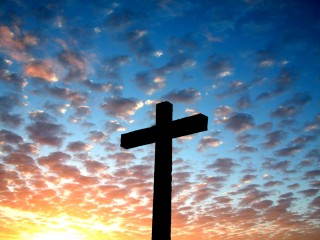 Fiat Days: Discernment Camp for High School Girls: 7/8-11
This special retreat focuses on girls in high school who may be beginning to consider religious life. We offer the resources they seek to develop the interest and to hear God's voice as they discern their vocation into college and beyond.
Nun Run in Baltimore: 9/13
We are very excited about this fun event in the fall! We're joining together with other local communities and celebrating our active lives with a Nun Run! You won't want to miss it. More details and links to register will be posted soon. Stay tuned!
National Vocation Awareness Week: 11/9-15
The Catholic Church in the United States will celebrate National Vocation Awareness Week, November 2-9, 2014. Special attention is given throughout the country to those who may be hearing God's call. Is this the week that you'll follow your heart?